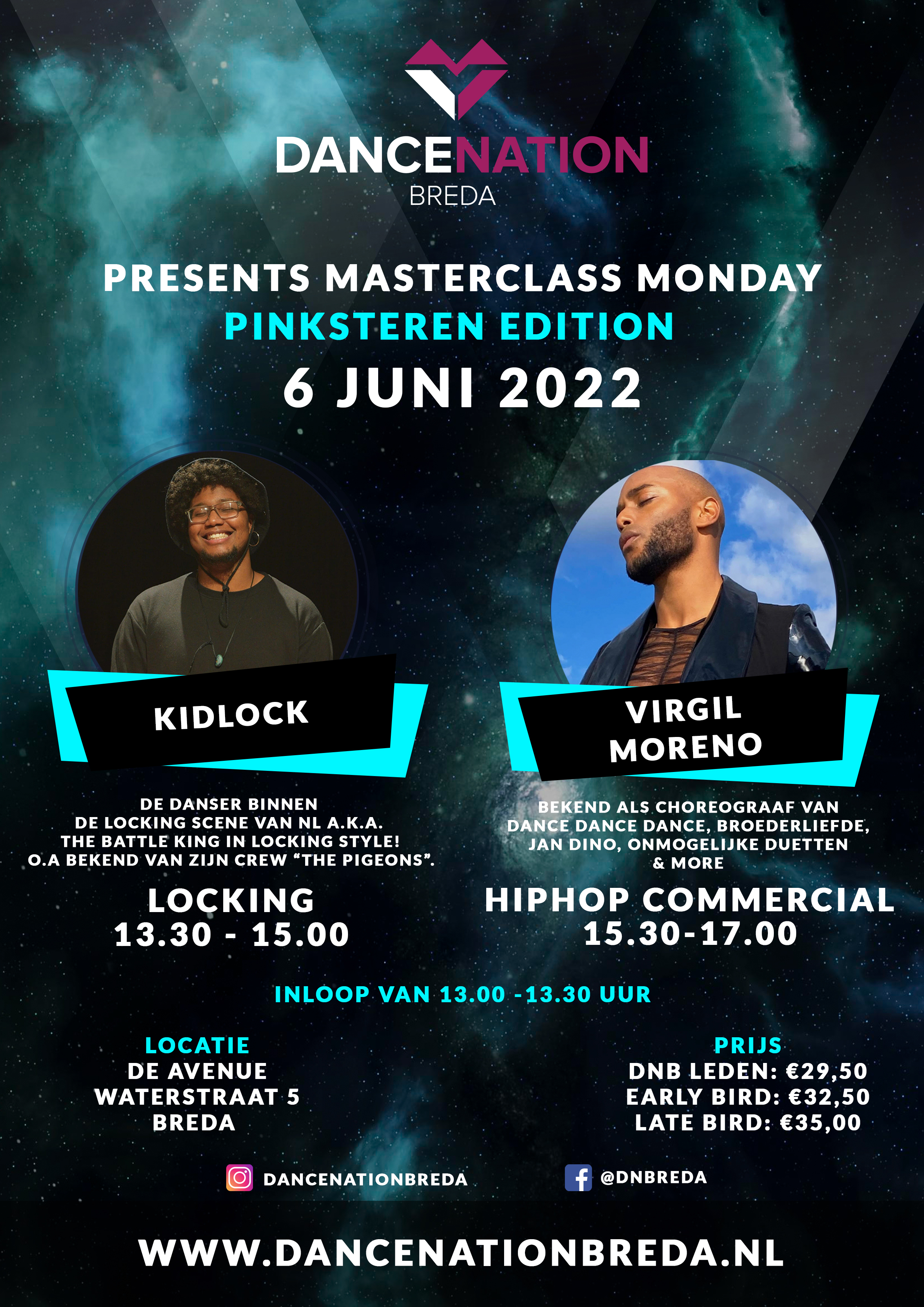 We are very exited! On Monday June 6, 2022 (Second pinksterday) there will be a second edition of Masterclass Monday! This time the "Pinksteren edition".
We promise you that his years edition is going to LEVEL UP 🔥
Everybody is welcome! Old Dance Nation members, new members or all the lovely dancers out there; Let's have some fun together!
Time: 13.00 - 17.00 uur
Location: De Avenue
Adres: Waterstraat 5, Breda
Ticket sale: Start Sunday may 1, 2022
Workshops by:
1. Kidlock | Locking
None other than Kidlock is coming to Breda to give you a workshop in the locking style!
Imaury a.k.a Kidlock is THE dancer within the locking scene of NL. You probably know him from his crew debuut in Holland's got talent "The Pigeons", but is now known as the battle king in de locking style.
Time workshop: 13.30 - 15.00
2. Virgil Moreno | Commercial Hiphop
One of the workshops will be given by Virgil Moreno! He is the choreographer of Dance Dance Dance, Broederliefde, Impossible duets, Jan Dino (and much more) and is choreographing at the top of the Netherlands. Working with a lot of our "famous dutchies" he will give you an insight into the commercial dance world with a dance workshop in the style "Commercial Hiphop".
Time workshop: 15.30 - 17.00
BUY TICKETS HERE
https://shop.ikbenaanwezig.nl/tickets/event/masterclass-monday-pinksteren-editio